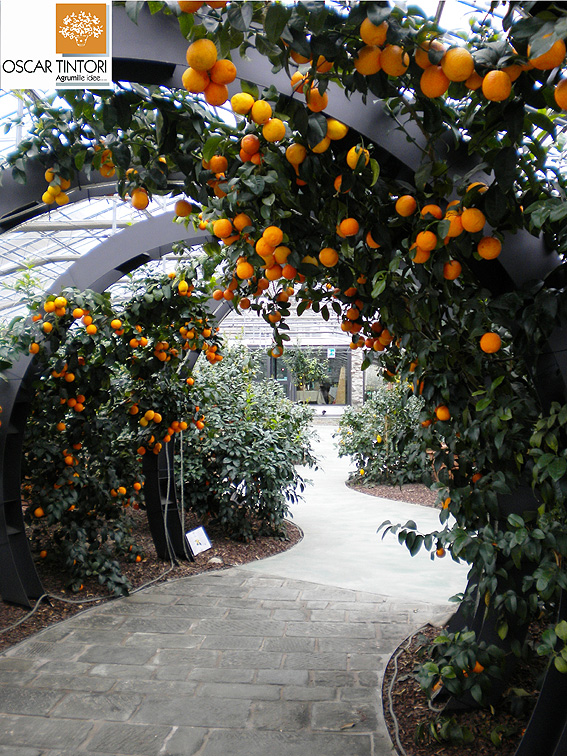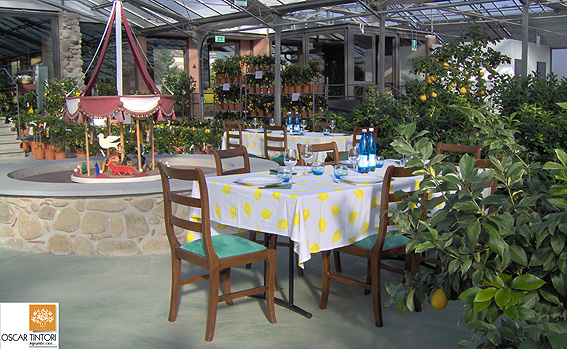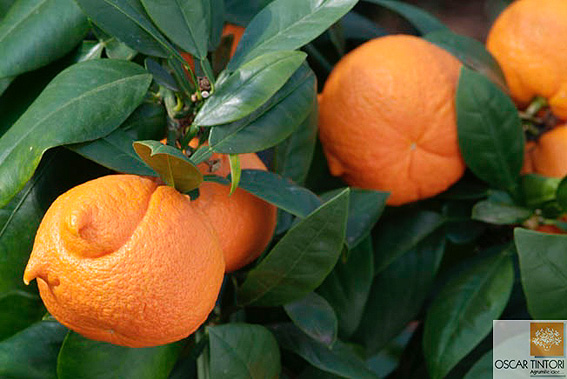 The staff at Tintori thought my website pictures were too old! So they sent me a selection taken in the Hesperidarium in 2010.
Tintori's Hesperidarium - more photos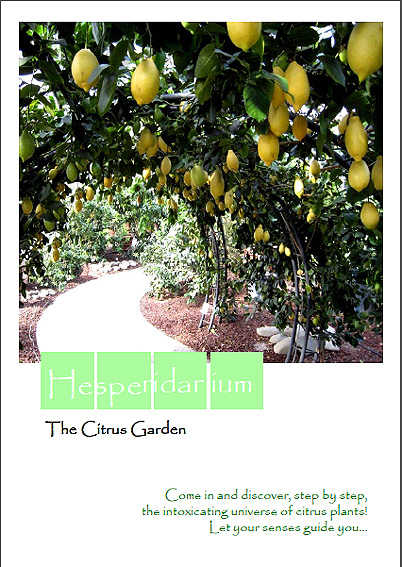 See my other pages about Tintori:
Click on the front page of the brochure above to download it all.
(Adobe PDF file. Size 1.10MB.)
This espalier Lemon is said to be the first citrus planted by Oscar Tintori on the side wall of his house.
All photos on this page are provided by Oscar Tintori and remain their copyright.
Fruiting arches of Lemon Lunario and Citrus volkameriana.
Citrus aurantium 'Corniculata'
Citrus medica 'Digitata'
also called the
Buddha's Hand Citron.
Flowers of
Kumquat 'Reale'
Citrus aurantium 'Canaliculata'
---