A healthy seedling, named 'Aunt Queenie', was sown in 1948 and kept in a pot until 1990, when the original owner died. It is now growing in the Chelsea Physic Garden, London, and has fruited regularly since 1998. Yes, it is in the corner of a sheltered walled garden, but it's about 600 miles north of the nearest citrus growing area! That's further north than any part of the USA except Alaska.
Does anyone know of a fruiting grapefruit plant - or any true citrus - growing further North than this one, unprotected and unheated outside? If you do, then please CONTACT ME!
There must be thousands of properties in London with equally sheltered positions in their gardens.
If you own one why not try growing some citrus outside?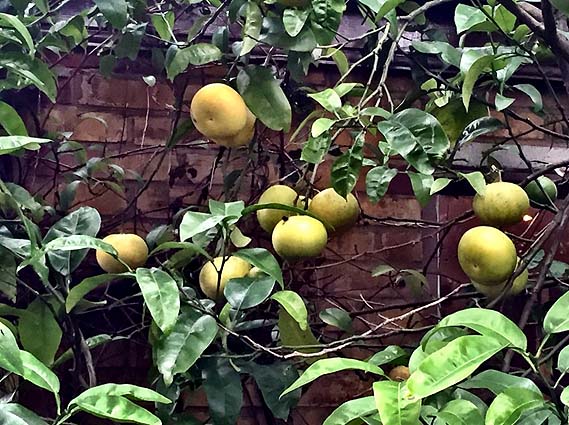 image from: twitter.com/botanygeek
GPS: 51.485021, -0.162190
17th August 2002
re-built 21December2016